Architects: J.M. Hurks (1890-1977)
Jacobus Maria Hurks was born in Vught on the 21st of October 1890. After primary school he studied at the school of arts in 's-Hertogenbosch, followed by a study in Amsterdam. In 1913 he moved to Winnipeg, Canada. In 1915 he returned to the Netherlands and settled in Roosendaal, where he became a teacher at an evening school. In 1917 he worked as an overseer for N.J.H. van Groenendael at the construction of the St. Cornelius church. That same year he built his first houses. In 1919 he took a position as a teacher at the R.K. Leergangen in Tilburg, a catholic school for higher vocational education. A year later he associated himself with architect M. Vergouwen. During this partnership Hurks designed his first church, the St. Joseph in his home town, a building in Expressionist style closely related to the Amsterdam School. His subsequent designs, mainly houses, were in Expressionist style also. By 1925 Hurks had become an independent architect. In 1928 he finally built a second church, but he did not get much assignments for religious works until in 1932 his former employer Van Groenendael died and Hurks took over his office in Breda and merged it with his own office in Roosendaal. For the next period, his office was known as Van Groenendael-Hurks architects and was based in both Roosendaal and Breda. First Hurks completed Van Groenendael's last assignments, but soon more religious assignments came. Also, a change of style came, with Expressionism becoming replaced by Traditionalism. Hurks remained at work until 1961. He died in Roosendaal on July 18th 1977.
The following is a list of his religious works.
1923 Roosendaal (NB): church St. Joseph









Hurks' first church, a big centralizing cruciform church in Expressionist style. Formally in conjunction with M. Vergouwen.
1929-1930 Breda (NB): church Pastoor van Ars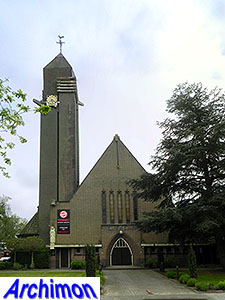 Aisleless cruciform church in Expressionist style.
1933-1934 Breda-Ginneken (NB): church Maria Middelares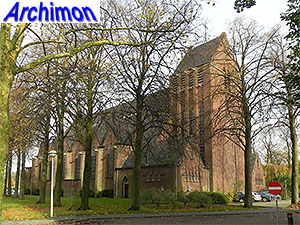 Christocentric three-aisled building in a Traditionalistic style with Expressionist elements.


\
1938-1939 Breda-Effen (NB): church Moeder Gods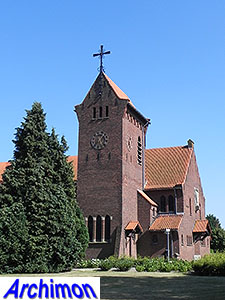 Three-aisled cruciform basilica in Traditionalist style.
1939-1940 Vught (NB): convent and chapel

Convent Zusters Penitenten. No further details.
1950 Huijbergen (NB): monastery Sainte Marie

Complex in Traditionalist style.
1950-1952 Bosschenhoofd (NB): rebuilding church H. Hart van Jezus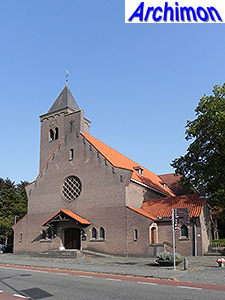 New front, nave and tower in Traditionalist style for W. te Riele's church from 1928, which was damaged in 1945.
1951-1952 Roosendaal (NB): church O.L.V. van Fatima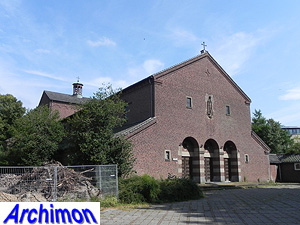 Basilica in Tradtionalist style.
1952 Putte (NB): church St. Dionysius

Basilica in Traditionalist style.
1953 Fijnaart (NB): church St. Jacobus de Meerdere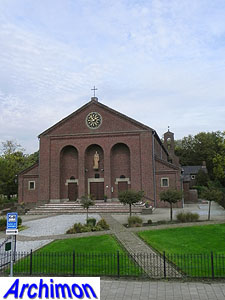 Basilica in Traditionalist style.


1956 Tilburg (NB): church Pius X

Basilica in Traditionalist style. Demolished in 2002.